list & links to the PM's files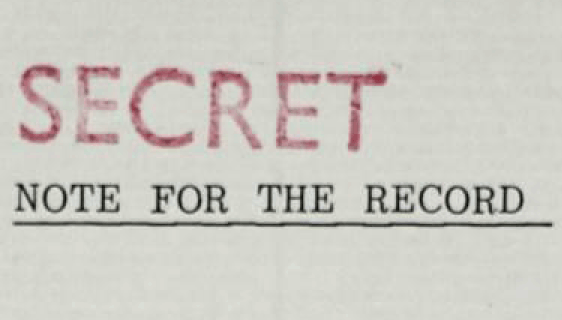 Secret no more
Below are links to the downloadable files in numerical order. The subject terms are those used in the original filing system. Files held back from release are listed in red.
An average file has around 200 pages.
You can read here an account of how filing worked at No.10, and the system for archiving MT's Prime Ministerial papers, both of which had their quirks.
Some of these downloads are very big, as large as 75MB, though most are in the range 1-10MB. To keep sizes down, images have been compressed, though legibility should never be a problem. High quality copies can also be supplied, where a need is established, on application to the site editor.
Where documents within a file have been selected for the site database, they can easily be viewed by clicking the link after the file name ("Selected PREM19/959"), as well as via conventional searches from the archive search screen. Over time most files will have had documents selected in this way, but it will take time and care is being taken not to allow the site database to become so large as to be unmanageable.
You can sort each column by clicking on its title in bold at the top, a powerful tool to find all the files on a particular subject over several years.
You can also search the list from the box on the right. The term "Public Spending", for example, will produce all the parts of the main file on that topic.
Chancellor of the Exchequer's Private Office files, 1979-89
1979-89: Chancellor's Private Office files [links to hundreds of digitised files from the Chancellorships of Sir Geoffrey Howe and Nigel Lawson]
engagement diaries
An alternative way through the material is to read MT's engagement diaries, jumping day to day.
The engagement diaries link directly to relevant documents in the site database, so this is a good way to recover the perspective from the Red Box.